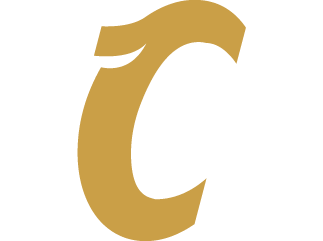 WELCOME
What do we believe in?
Cana Rock works every day to provide the best service to its customers. We take care of all aspects of our relationship with the client, from the moment of the initial contact until the closing of each transaction. We have highly qualified professional team to provide a better service.
All you need is Cana Rock!
Security
The real estate market is the safest investment.

Efortless
We take care of managing all.

Quality
Cana Rock Condos is characterized by the quality of its properties.
Transparency
In a world of unrealisticcpercentages, we bet for a total transparency.
Venecia Tavarez
SALES MANAGER
 venecia.tavarez@canarock.info
Juan Carlos Peralta
Commercial Director
 juanc.peralta@canarock.info
Dioniris Vilorio
Operation's Agent
 dioniris.vilorio@canarock.info
Javier Hermana Jr
Network Manager
 javierhermana.jr@canarock.info
Daniela Mejía Gattás
Punta Cana sales assistant manager
  daniela.mejia@canarock.info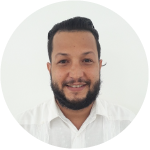 Andrés Arango
Commercial Associate
 andres.arango@canarock.info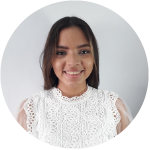 Luz Ducós
Commercial Associate
 luz.ducos@canarock.info
Juan Dickson
Commercial Associate
 juan.dickson@canarock.info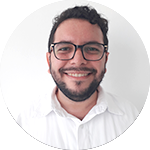 Eduardo Lora
Brand Manager
eduardo.lora@canarock.info
Nestor Caguaripano
Commercial Associate
 nestor.caguaripano@canarock.info
Fe Divina Jimenez
Commercial Associate - Owner Administration
fedivina.jimenez@canarock.info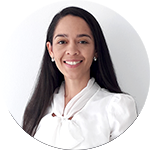 Francheska Torres
Operations assistant
 francheska.torres@canarock.info
Jorge Luis García
IT Manager
 jorge.garcia@canarock.info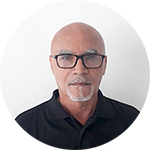 Eugenio Ferrer
Technical Director
 eugenio.ferrer@canarock.info
Katherine Robles
Construction Manager
 katherine.robles@canarock.info
Edward Segura
Site Project Manager
edward.segura@canarock.info
Elquis Marchant
Purchasing management
elquis.marchant@canarock.info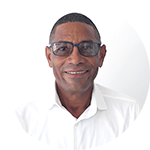 Jose Estrella
Maintenance Manager
jose.estrella@canarock.info
Jamaico Diaz
Warehouse Manager
 jamaico.diaz@canarock.info
Wander Jacinto
Cad Operator / Project Supervisor
 wander.jacinto@canarock.info
Marjorie Rivera
Building Project Manager
 marjorie.rivera@canarock.info
Melissa Castro
Head of the Architecture Workshop
 melissa.castro@canarock.info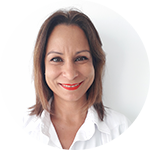 Liria Martinez
Finance Director
  liria.martinez@canarock.info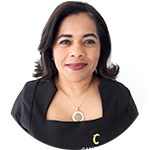 Kaysy Mieses
administrative assistant
kaysy.mieses@canarock.info
Belkis Cruz
Revenue Manager
  belkis.cruz@canarock.info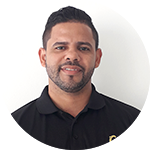 Nelson Lagual
Auditor
  nelson.lagual@canarock.info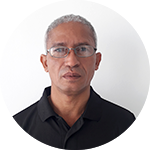 Juan Headley
finance manager
juan.headley@canarock.info
Sarah Baez
Revenue assistant
  sarah.baez@canarock.info
Rodolfo Castillo
CFF Manager
  rodolfo.castillo@canarock.info
Carmen Castillo
Accounts Payable Clerk
  carmen.castillo@canarock.info
Aneury Reinoso
operations
aneury.reinoso@canarock.info
Cristina Enciso
Financial Deputy Director
 cristina.enciso@canarock.info
Ines Da Encarnacao
Administration
 ines.daencarnacao@canarock.info
Osnil Perez
Legal Deputy Director
  osnil.perez@canarock.info
Ana Tapia
Administrative Assistant
  ana.tapia@canarock.info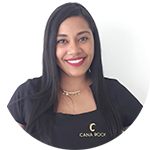 Carolina Rijo
Legal Manager
carolina.rijo@canarock.info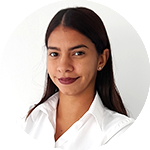 Yessica Castillo
Lawyer Jr.
 yessica.castillo@canarock.info
Yoandry Gil
lawyer sr.
  yoandry.gil@canarock.info
Estheffanni Campos
Quality Manager
 estheffanni.campos@canarock.info
HUMAN RESOURCES Department
Osiris Duquela
Human Resources Integration
osiris.duquela@canarock.info
Ready to take the next step?
Let us reach out to you