Article repost from Diario Las Americas
The 1st Fair Tour "Dominican Republic, a safe and reliable destination to visit and invest" seeks to counteract the negative image that emerges from the death of American tourists in that country
MIAMI.- The deaths of at least 10 American tourists who spent vacations in the Dominican Republic during the last year set off the alarms of the international community, which attended by exhibitors of important firms of the lines of tourism and investment.
The promoter of the event, the publicist José Rosario, said that, from his personal point of view, this "discredit campaign" would have as background "interests of other countries or organizations that want to affect our tourism".
He noted that "people who have not gone to the Dominican Republic and have any fear, should not be carried away by those comments from the yellow press" and said that, according to figures that have come from his country, "tourism has increased these days because people have realized that the situation is not so alarming. "
The US Department of State confirmed that at least 10 US citizens have died after an "apparent sudden health problem" in the Dominican Republic since June 2018. Meanwhile, the FBI is working with Dominican authorities in the investigations and conducted an analysis. Additional toxicological of deaths.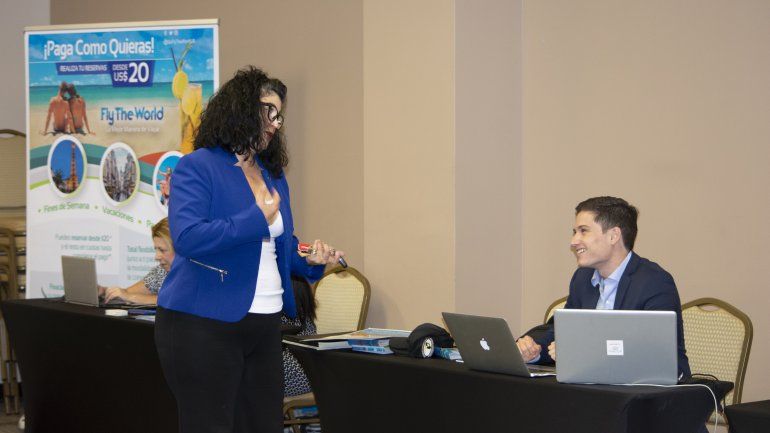 In this exhibition, which takes place at the EB hotel, businessmen and community leaders participate, as well as officials from the Dominican Republic Tourism Office, the Dominican Consulate in Miami and the Institute of Dominicans and Dominicans Abroad (INDEX). In addition, entertainment figures and investors from South Florida.
Rosario said that "our country is a paradise, there is no problem." Later, he stressed that "almost 7 million tourists visit us every year, indicating that we are a safe country." He referred to a video that recently uploaded to the networks the American actor Vin Diesel, in which he speaks of the island as "one of the most beautiful paradises" he has ever known.
In just one week, three tourists died last May at the Grand Bahia Principe hotel in La Romana. This is a couple who was found dead in their room with signs of bleeding and fluids in the lungs, and another person who died after drinking drinks from the minibar, according to local authorities.
For its part, the organizer of the fair, Félix Taveras, added that his country is "the most important destination in the Caribbean", where "our people are very hospitable and security conditions are guaranteed for all our visitors."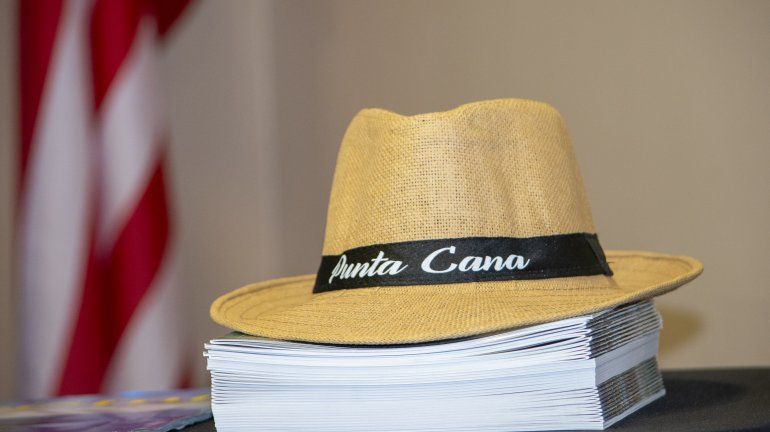 On the facts that have had an impact on the image of the Dominican Republic, Taveras emphasized that "that is how it is everywhere: you come to Miami and there are areas that cannot be visited, which are not recommended. In New York it is the same. It also happens in our country. "
But – he reaffirmed – "our island is a paradise" and "a destination that receives international flights from Miami and almost all the major cities in the United States."
He pointed out that "in the Dominican Republic we have ecological, medical, recreational, real estate tourism" and highlighted not only "the comfort of our hotels", but also the typical food of the island that offers dishes "such as mangú, beans with sweet and rice pudding ", among other gastronomic delights.
International personalities such as actors Víctor Cámara (Venezuela), Osvaldo Ríos (Puerto Rico), Emerson Yáñez (Colombia), and Dominicans Anthony Alvarez, Robmariel Olea, Wendy Regalado and Alex Estrella are invited to the event. Likewise, Cubans José Téllez and Alexis Valdés, among others.
According to its organizers, this fair will also be held on August 14 in Boston, on August 21 in New York, on August 28 in Philadelphia and on September 6 in Toronto, Canada, with the backing of the Republic Tourism Office Dominican and the Dominican consulate in each of those cities.